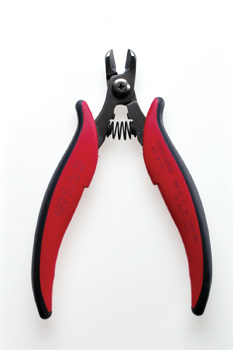 TRR-5000 CUTTER, PRO MICRO, HEAVY DUTY, 10G


In Stock: 10
Price: Request Quote

Add to order/quote


TRR-5000
CHP Pro Micro Cutter, TRR-5000
CHP Hand Tools, a division of Hakko, are meticulously designed to enable precise movement. Pro Micro Cutter, Heavy Duty, 10g. MACRO CUTTER

• Strong 5mm thick, chamfered cutting tool
• Strongest cutter in the line
• Specially treated cutting edges enable the tool to cut steel wire up to 0.5mm diameter (24 AWG)

Due to the perfect joint between the high-quality ground faces of the two halves, it is possible to lengthen the life and maintain the functionality of the tool by adjusting the screw to eliminate the play accumulated between the two faces over a long period of time.

Part Number: TRR-5000
Steel: 5.0 mm
Cut: Chamfered
Max cut: 10 AWG
Center Screw: Yes
Part Number (with safety clip): TRR-5000-A

Note: Max cut is determined with copper wire.